What is web hosting 2020 amazing quite technical complex and maybe even intimidating but don't worry it's actually quite simple let's start with something you're more familiar with a website firstly.
What is Web Hosting & How  Does it work 
let's imagine you ask web designer to design a website for you at this early stage the web site files are only stored on the web designers computer not the Internet the next crucial step would be for all your web files to be uploaded to a server which is connected to the Internet when all your web files are uploaded to your server then you'll have a website which people will be able to see when you rent space on a server from a company like easy space and this is what we call web hosting
Types of Web Hosting 
There are 3 main types of web hosting that you can choose from one shared hosting to virtual servers and three dedicated servers.
 What is  Shared Hosting  
Shared Hosting Shared hosting is like paying rent to live in an apartment compared to other types of web hosting shared is the cheapest and is where most web sites live like an apartment it comes with all the basics like email WordPress etc tools that enable you to easily run a website on your own however keep in mind that when you live in an apartment you share the facilities with lots of other tenants
Advantages of Shared Web Hosting : There are numerous benefits to opting for shared hosting. Let's take a look at the fundamental features of shared web hosting: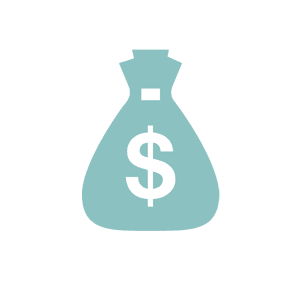 It's less expensive
Shared hosting provides the most cost-effective hosting solution. With many people contributing towards the costs of the server, the hosting company's costs are distributed between them. Basic plans start at around $30 a year while you can expect to pay over $100 a year for premium plans with unmetered disk space, unlimited bandwidth, and unlimited websites.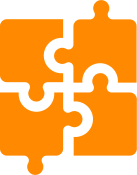 It's flexible
New online ventures can begin with a shared plan and upgrade without hassle as their site grows.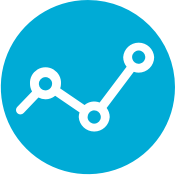 It's easy to self-manage
Shared hosting is simple and straightforward to set up. Most providers offer a control panel to manage your website. This simplified user interface manages the administrative tasks and any monitoring duties associated with running a server.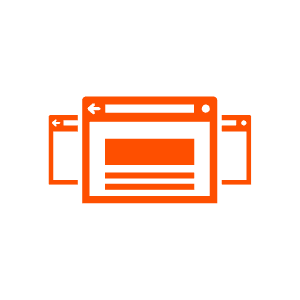 You can host multiple domains
You can install numerous websites in your user directory; you just need to make sure the domains you purchase are connected to it. An example would be one person having different domains for their personal website, their hobbyist blog, and their business. Shared hosting is perfect for this.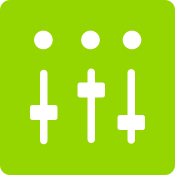 It's professionally managed
Shared hosting is relatively low maintenance. Your host will take the headache out of running your server by taking care of basic server administrative tasks. Unless you are prepared to run your own server, web management is the most convenient option. Leave it to professionals to worry about your web hosting – With shared hosting you can expect professional technical assistance for everything from hardware upgrades and maintenance, software updates, DDoS attacks, network outages, etc.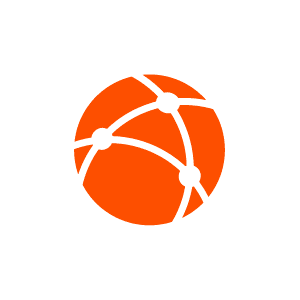 It can host dynamic websites
Websites that look different according to who is browsing are known as dynamic. Popular dynamic websites include Facebook, Quora and Twitter, and dynamic content management systems (CMSs) include WordPress and Joomla!. Dynamic sites and CMSs use alternative programming languages such as Perl, Python or PHP, all of which can run on a shared server.
What is  Virtual Hosting  
Virtual server compared to an apartment this could be thought of as a townhouse it's larger you have more rooms more space and more control than shared hosting again you share the property and its facilities such as processor usage but it has fewer residents you have more control and the rooms are soundproofed.
 IP Based Virtual Hosting
IP needs to be used for each website. Until recently this was the only method by which you could use virtual hosting with SSL/TLS encryption on the connection to the server, although the creation of the Server Name Identification extension to TLS means that TLS encrypted connections can also now be used with name-based virtualhosts.
 Port-Based Virtual Hosting
Port-based virtual hosting is mostly similar to IP virtual hosting, only instead of using different IP addresses for each virtual host, the server would be configured to respond with different websites dependent on the port on the server that the incoming connection is using.
What is  Dedicated Hosting
Dedicated server this is like being the king of your own castle and you are in charge you can paint the walls  whatever color you want build a pool or a tennis court in hosting terms this would be like you buying as many computing resources as you can afford to look after the dedicated servers are often favored by big businesses with popular websites they're more complex to manage but they aren't much more powerful you will have a huge amount of space so as long as you can cope then you can have as many visitors as you want well that's web hosting renting space on a server which connects your website to the internet easy so whether you need web hosting for a small one page website or a large complex online store that'll get millions of visitors .
 Datacenter-Powered Reliability
Your Dedicated Server is hosted in the renowned PhoenixNAP datacenter, located in the US. From enterprise-level processors to ECC memory, you can count on the highest of standards and relax in the safest of hands.
Server Level Choice
Whether you run a small application, a medium-sized database or a high-traffic website, choose from Entry, Medium or Advanced levels to match your business needs.
Conclusion
For most bloggers, we'd advise that VPS is probably the best value to upgrade from shared hosting. (Although, we'd also recommend that you take a look at managed WordPress plans too.)
VPS and dedicated hosting options are expensive, but for bloggers who have outgrown their shared hosting plans, they offer unparalleled value. You get what you pay for, and when opting for more expensive plans, you will see increases in performance and security.