VPS hosting is a Virtual Private Server and is a virtualized server. A VPS hosting environment mimics a dedicated server within a shared hosting environment. It is technically both shared hosting and dedicated hosting. … To have a website on the internet, you need to have your website files on a web server.
How does VPS hosting work?
A VPS is basically a server running within a server. One physical server hosts multiple virtual servers, each isolated from the others. This is accomplished with software, called a hypervisor, that segments the physical server and keeps each segment separate from the rest.
Each VPS runs its own operating system, independent of the others, creating the illusion that it is actually its own independent server. Each VPS can also be rebooted independently.
Pros of VPS Hosting
People who choose VPS hosting consider the various priorities of it. There are some advantages of VPS hosting, including:
A VPS hosting account is less expensive than a dedicated one;
Many VPS plans are customizable and you just need to pay for the features you need;
Using VPS means partitioned resources such as CPU and bandwidth, so you won't be affected much by your sharers;
Fewer users share the same server – compared with shared web hosting, your website can be allocated more resources;
You can get more control to configure your server with virtualization software;
And you are likely to have root access and the ability to use scripts that may not be allowed in shared hosting.
Cons of VPS Hosting
In theory, VPS hosting makes it possible to have the services of a dedicated server without the cost associated with it. However, some potential issues are inevitable with the VPS hosting.
More expensive than shared hosting: while fewer users share the same server, you have to pay more. This is the main disadvantage from a financial standpoint.
Configuring server demands more technical experience. Compared with dedicated hosting, VPS hosting is less demanding for users, but it still requires some technical experience to control your server.
Having no complete control over your server. Compared with dedicated hosting, VPS hosting users do not have full control over their environment.
Your resources are not allocated appropriately. This is because your web host may have oversold its space. It may cause server issues that will affect all other sites on that server. So you should be aware of how many virtual accounts are hosted on your server at one time.
Benefits of VPS Hosting
VPS hosting account is less expensive than a fully dedicated hosting plan that uses a physical server as you can say VPS hosting is cheap so you can save your money. There are lots of benefits of VPS Hosting.
Improved reliability
Dedicated resources
Increased performance
Software freedom
Root access
Fully managed service
Comprehensive technical support
Server monitoring
Multiple domain hosting
Cloud data backups
VPS hosting is a great bridge between shared hosting and dedicated hosting. It s main advantage is the ability to have complete control over the hosting environment as you would get in a dedicated hosting package but without the cost. There are a few issues you may encounter if the host does not handle VPS correctly but if they do and you can afford the slightly higher price, it is a great option.
Why choose VPS Server Hosting?

Full root access to user
The VPS servers come with full root access which allows administrator access over your hosting environment, along with the ability to install custom software without any restrictions.
Additionally, our Server Management Panel gives you complete control of the server with actions as Rebuild, Web-based VNC, Restart, Shutdown, Resource Monitoring, and much more.

Integrated cPanel for VPS

The underlying servers powering our VPS Hosting Servers are built with high-performance computing solutions, SSD storage drives, and top-tier network links.
Moreover, we have carefully optimized the virtualization environment and density for rock-solid performance.

Near-instant Provisioning
While some VPS Hosting providers in India take hours or days to get your server up and running.
Unlike many Virtual Server hosting service providers in India, we don't charge any setup fee.
support resources and a ton of in-house expertise for HostGator customers.
5 Best Cheap VPS Hosting Companies Plans

VPS Hosting HostGator Plans

Hostgator is a reliable, fast, and robust platform for all the needs of Hosting and Domain name management, Its interface (cPanel) is so easy to use that it makes really easy to launch a website within 5 minutes.
VPS Hosting GreenGeeks Plans

GreenGeeks was founded in 2008 by Trey Gardner, and they've now shot up to hosting over 300,000 websites (with data centers in the U.S., Canada, and the Netherlands).GreenGeeks is also a good hosting company to use any type of service.
VPS Hosting A2Hosting Plans

A2 Hosting has consistently delivered best-in-class speed for the last several years. Their customer support is friendly and helpful.
VPS Hosting BlueHost Plans
Bluehost is a web hosting company owned by Endurance International Group. It is one of the 20 largest web hosts, collectively hosting well over 2 million domains.This is most trusted hosting company and you can use any services without any panic.
VPS Hosting SiteGround Plans

SiteGround is a web hosting company founded in 2004 in Sofia, Bulgaria. In most recent data, it reports servicing more than 2,000,000 domains worldwide. It provides shared hosting,
---
Which VPS hosting provider is the best for business?
The cheapest VPS hosting provider is HostGator because its price starting price is so cheap as you can see on the price list above and HostGator is one of the most trusted and fastest services companies.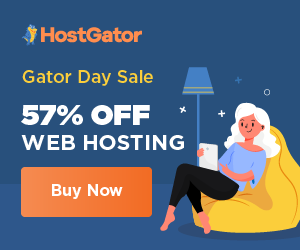 Conclusion
VPS Hosting most of the time uses if you have high traffic on your website or you are a reseller of hosting then you can work with VPS Hosting. you can offer services in marketing and get payment to resell hosting. you can start a good business with VPS hosting. In the Market lots of company which provide VPS Hosting but which 5 I describe hosting companies these are the best in the market. I hope you get info about VPS Hosting and benefits and plans with different hosting companies.