There are lots of of questions in users mind some time some people exactly don't know What is a web hosting ? How many types of hosting ? Advantages and Disadvantages of web hosting . If you want to all this things so stay connected with this post because in this we are going to give you complete information.
Web hosting is a type of internet service that provides all of us the facility to store our website securely on the internet. We need a reliable web hosting facility to store our website securely on the Internet and make our website available to our readers 24 hours a day.
What is a web hosting
Web hosting is a service that allows any organization or any person to store their website or web page on the Internet and make their web pages live and the group of all web pages called website .
A web host or web hosting service provider is a business that provides the technical and services required for a website or web page to be displayed on the Internet.
Every thing in the world needs a place, you must have understood this very well. Whether they come in our sight or not. We cannot see the air but it is everywhere.
Similarly, the website we make needs a place to visible in the internet. Where the website is kept secure in the Internet, it is called web hosting.
Nowadays all of us have a smartphone and the smartphone contains songs, videos, images i.e. photos, documents, and other types of files. Which we keep by saving in the SD card or the memory of the smartphone.
Just like SD Card when we open any website get to see all kinds of contents like photos, videos, songs, documents, texts etc.
How does web hosting work?
Whenever we open a browser like Chrome, Firefox, UC browser etc and then go to the address bar and enter the URL or the name of any website, then the domain name in the URL is connected to the IP address.
This IP address points the domain to the server where all the content of the website is stored.
All the contents of the website are loaded and opened in the browser and we are able to see the website.
Types of Web Hosting
There are mainly 4 types of web hosting .
Shared web Hosting
Virtual Private Server (VPS)
Dedicated Hosting
Cloud Web Hosting
1. Shared Web Hosting
This is the most popular and least expensive hosting service in web hosting. Shared hosting means on that server where your website is hosted, other websites are also hosted on it and when many websites are hosted on one server then all those website server's share resources like memory, storage, cpu, bandwidth .
The reason for the low price of shared hosting plans is that many websites are simultaneously hosted on a single server and the cost of internet bandwidth with the server is shared among all the website owners.
It is the best economical solution for an individual and small to medium size business which does not have a lot of traffic and requires less resources.
Advantages of Shared Hosting
Hosting is very easy to use and setup.
This is a great option for Basic Websites.
It's price is very low, so everyone can buy it.
It's control panel is very user friendly.
Virtual Private Server (VPS)
VPS means Virtual Private Server is also called Virtual Dedicated Server, so there is nothing to be confused about. As you can see in its name itself, Virtual is connected in it, that is, there is not talking about any physical or real server, but here it is talking about something that has been created Virtually.
Virtual Private Server is such an online service in which you get almost all the control, just like you get in your computer and in many VPS servers, you can also use the operating system, it will give you the same feeling as the physical server and You will feel like you also have your own separate server and in which you can do anything.
Advantages of VPS Hosting
The best performance is provided in this hosting.
In this, you get full control just like a dedicated hosting.
In this you get more flexibility because you can customize it in your own way and change like memory upgrades, bandwidth.
It is not more valuable than Dedicated Hosting, due to which it can be bought by anyone who has more traffic.
Its privacy and security are very good.
Apart from this, good support is provided to you in this.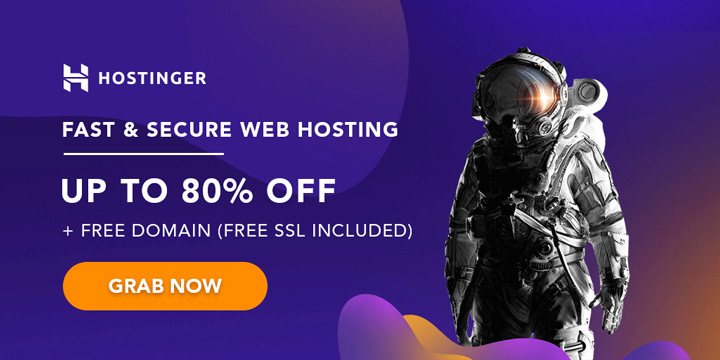 Dedicated Hosting
Dedicated hosting service, in which website users or business organizations lease (or rent) an entire physical server and that server is not shared with anyone. It is more flexible than shared hosting because the client has full control over the server's hardware, OS etc. These dedicated servers are kept in data centers which is a secure and reliable environment.
The owner of the dedicated server is always the provider, the client pays the monthly and yearly rent of the server and uses its services and resources.
Advantages of Dedicated Hosting
In this, the client is given more control and flexibility over the server.
Compared to all hosting, it has the highest security.
It is the most stable.
In this, full root / administrative access is provided to the client.
Cloud Web Hosting
Cloud webhosting is a type of hosting that uses resources from other clustered servers. Basically, this means that your website uses virtual resources from other servers, so that it completes all aspects of your hosting.
Here the load is balanced, special care is taken of security and all the hardware resources are virtually available in it so that it can be used anytime and anywhere. Here the cluster of servers is called cloud.
Advantages of Dedicated Hosting
Here the chances of the server being down are very less because everything is available in the cloud.
Here large high traffic can also be handled easily.
Top 5 Best Web Hosting Companies
These are best web hosting service provider because there service and support are best .
Bluehost
SiteGround
How to Create A Blog Using WordPress With HostGator
How to buy domain from Godaddy in india? Step by Step Guide